Storage
When it comes to fur storage, an ounce of prevention is worth a pound of cure. During the hot summer months, keeping your furs at home could be a costly mistake. According to the American Fur Council, professional storage with an Authorized Fur Care Specialist is essential in maximizing the life of your fur.
At home, summer storage, even in a cedar closet, is not recommended. Cedarwood absorbs moisture, which can dry out your fur. Also, furs should NEVER be stored with mothballs. Mothballs react with moisture in the air to produce a gas that acts as a fumigant. This chemical reaction can cause irreparable damage to your fur (not to mention the lingering odor).
Our climate and humidity controlled vault is the perfect environment for your valuable garments. It is on-site, secure, and state-of-the-art. Prevent unnecessary deterioration by storing and conditioning your garments with us every spring. For a small fee, we offer pick-up and delivery within Amarillo city limits.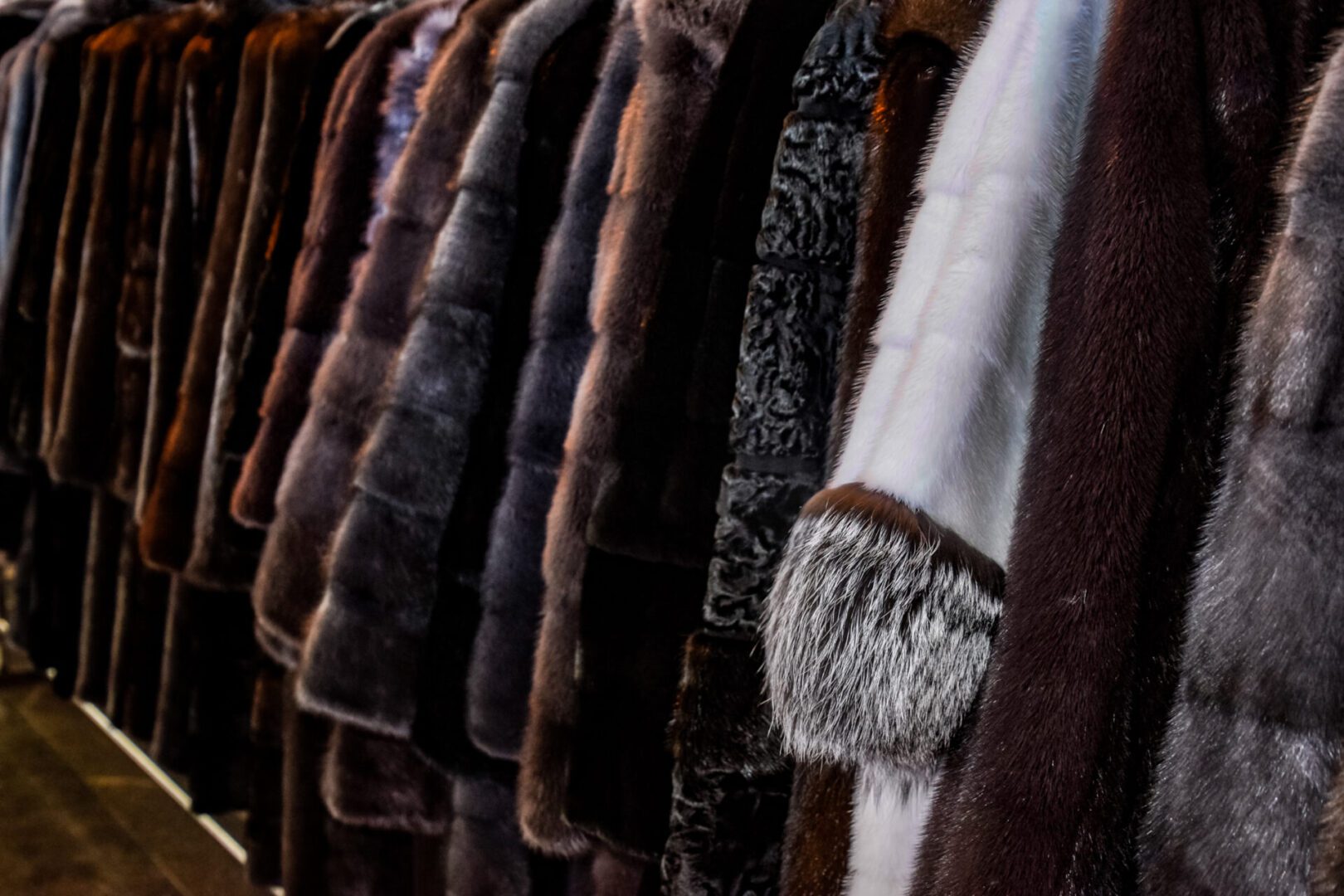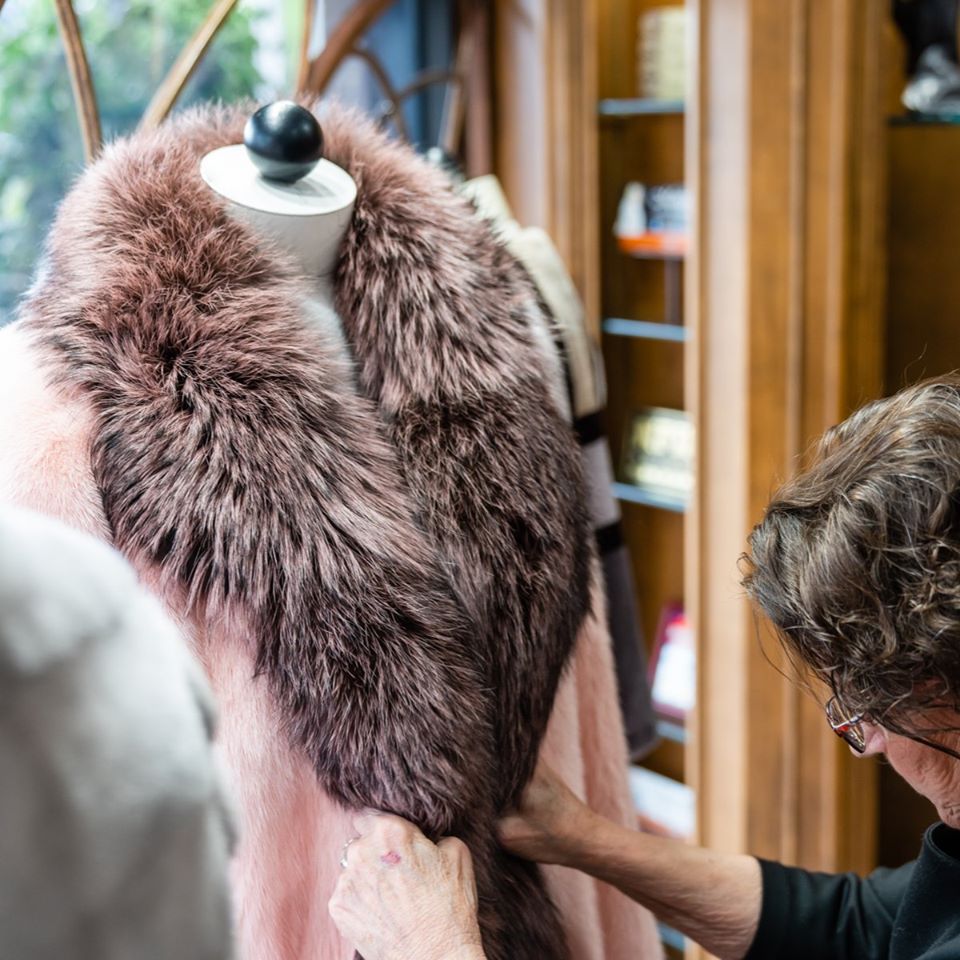 Cleaning
Marcella's is an Authorized Fur Care Specialist. We provide expert cleaning and conditioning services for furs, leathers, cashmere, and fur-trimmed coats. Our processes will help preserve them, extending their life span, and assuring you years of enjoyment.
The American Fur Council recommends that you have your fur cleaned annually by an Authorized Fur Care Specialist and never a dry cleaner. Your fur may not look dirty, but cleaning is important to remove small abrasive dirt particles and chemicals and to add moisture back into the skins.
Our process includes expert inspection and fur cleaning, the proper removal of stains from linings, cleaning and replacement of essential oils, glazing of your garment, followed by our critical final pre-delivery inspection.
Bring your garments for a free examination today! We look forward to serving all your fur care needs.
Repairs
Marcella's can repair fur damage from the smallest tear to the replacement of complete sections. Be sure to have your fur thoroughly inspected and maintained annually in the spring. A small tear, if left unattended, can lead to the costly replacement of a complete pelt or section. A minor tuck or shortening can remove minor wear from cuffs, pockets, and hemlines.
A small seam opening in your lining may lead to a tear and the need for complete lining replacement. If you have a loose hook or ring, attend to it in a timely matter.
By securing the closures, you eliminate undue stress on the fur, oftentimes leading to the tearing of pelts. Our experts will be happy to inspect your furs and give you a free estimate if any repairs are required. We will handle your valuable garments with the same care and respect of our own.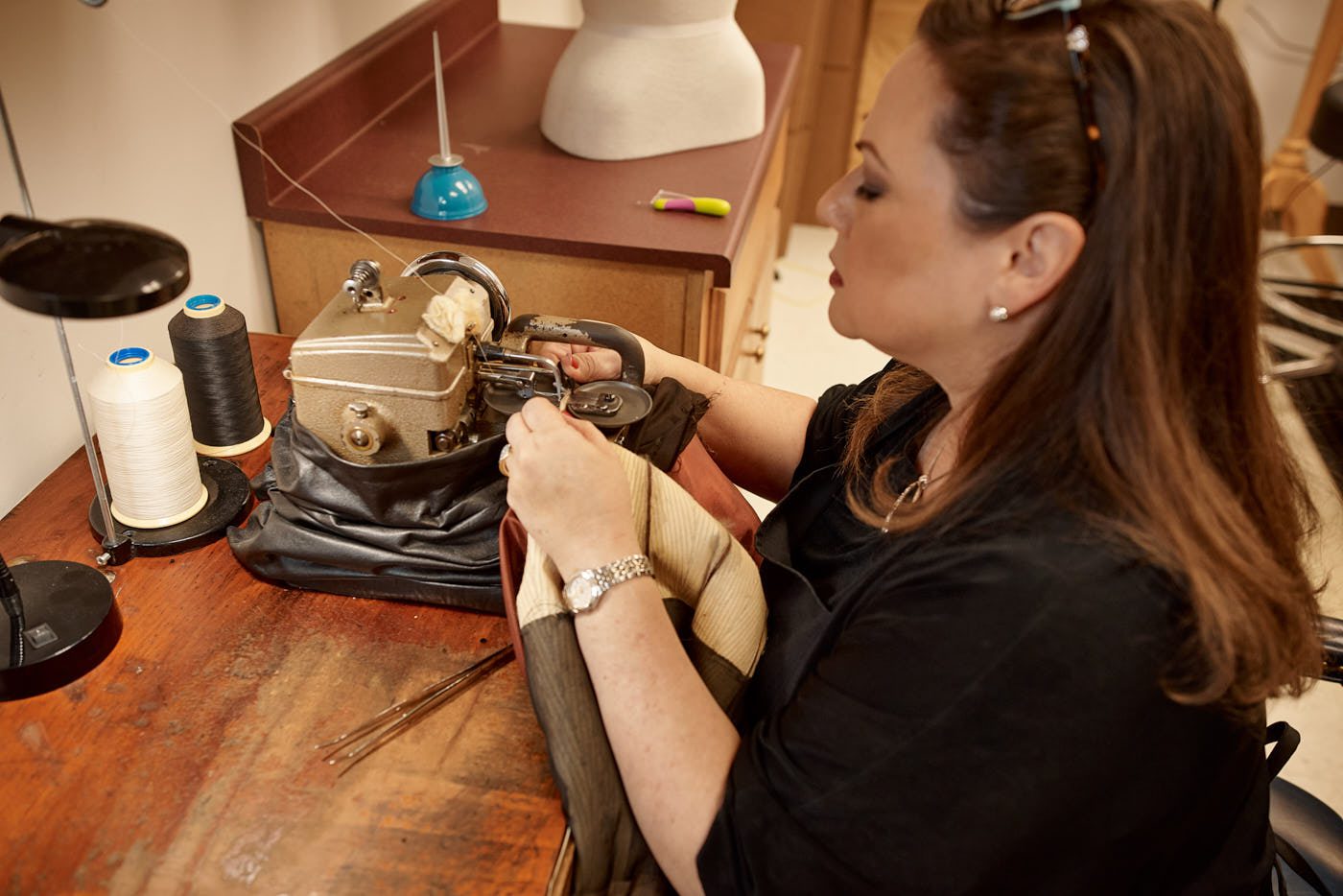 Restyling
Does your older fur need an update? Let us give it a makeover! Softening the shoulder or lowering the armhole can sometimes make a world of difference. We can even make it into a vest!
Maybe your fur just needs to be made larger or smaller. We can add or take out pelts or rework it into a totally new style.
We can redesign your dated fur into a fur-lined or reversible jacket, stroller, or coat. Or, we can turn your fur into a throw for your couch, pillows for your bed, or priceless heirloom jointed teddy bears or bunnies. The possibilities are endless.
Allow us to custom design a special new look, created just for you.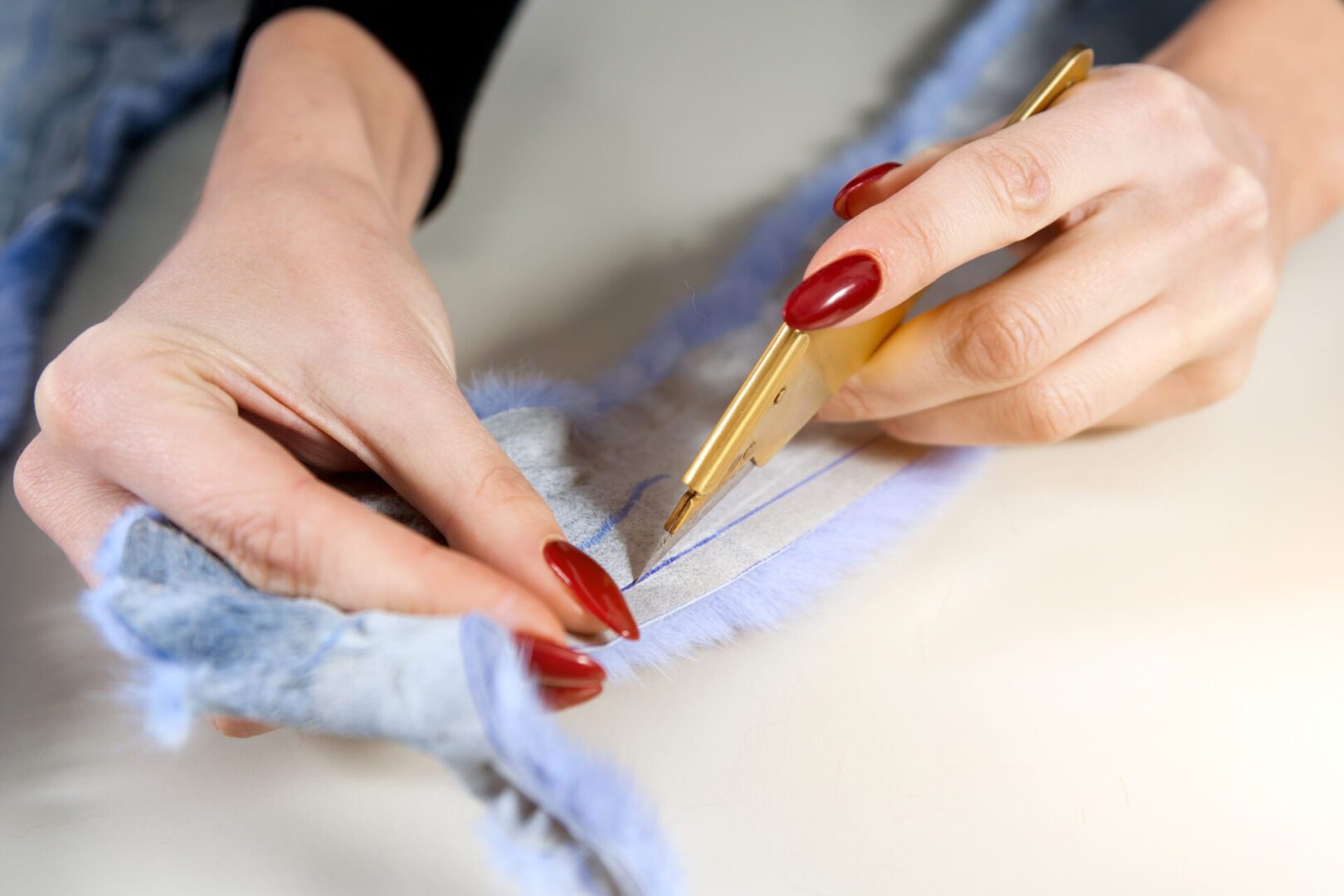 Fur Care 101
Always hang your fur on a broad-shoulder hanger, never a wire hanger. Allow your garment proper space in your closet so that the fur is not crushed. Never keep your fur in a plastic bag. Plastic or rubber-lined bags prevent air from circulating, which can dry out the leather. Use a cloth bag only when traveling or transporting your fur. Always remove the cloth bag when you arrive home.
The smells of both mothballs and cedar often adhere to fur and create unpleasant odors. Proper cleaning by furrier's method will remove most odors, but smoke, cedar, and mothballs are especially hard odors to remove. Avoid spraying perfume, hairspray, or other chemicals on your fur. The alcohol content in these products will dry the leather and stiffen the guard hairs.
To avoid guard hair wear, refrain from excessive use of shoulder straps while wearing your fur. If your fur gets wet, shake it out and hang it to dry in a well-ventilated room. Avoid direct heat, which can damage the fur and leather. If your fur gets soaked, it needs special attention, so take it to an Authorized Fur Care Specialist for further treatment.
Cleaning should be done annually. This process replenishes essential oils necessary for the life of your fur. Mend any small tears right away. Delaying a repair can lead to further damage and much more costly repairs.
Each spring, store your garments in a temperature and humidity-controlled vault with a furrier. Keep your garments away from heat, high or low humidity, and moths. Your furs will provide you years of enjoyable wear when they are professionally cleaned, conditioned, and stored.